Update -Why Men Refuse to Visit A Doctor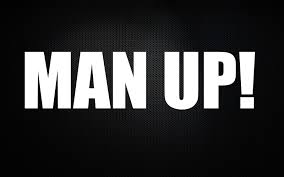 It's about hormones.  And it's not about testosterone.  It's all about oxytocin, the stress hormone.  And the man in your life is not unique.  Nationally, 60% of men refuse to visit doctors and those who make the great journey routinely hold back on disclosing personal health information.
One important hint to understanding men — Male self-esteem is built around performance.  When women are facing a stressful situation, they naturally produce a huge volume of a stress calming hormone called oxytocin.  When men face a similar situation, we generate less than a quarter of the needed oxytocin, leaving us with only two familiar options — fight or flee.
Performance issues in the bedroom or multiple pee visits are just a few of the many health issues men tend to ignore.  Not understanding the need for early treatment can often make a simple, male health problem worse over time.   So, there you have it, stress and hormones are some of the main reason's men will run from the MD office rather than face the reality of a health situation.
Knowing how men react to stress can go a long way to help women better understand what motivates the men.
To learn more on how to motivate that special man in your life into taking responsibility for his personal health, contact us at  www.TheProstateCancerCoach.com